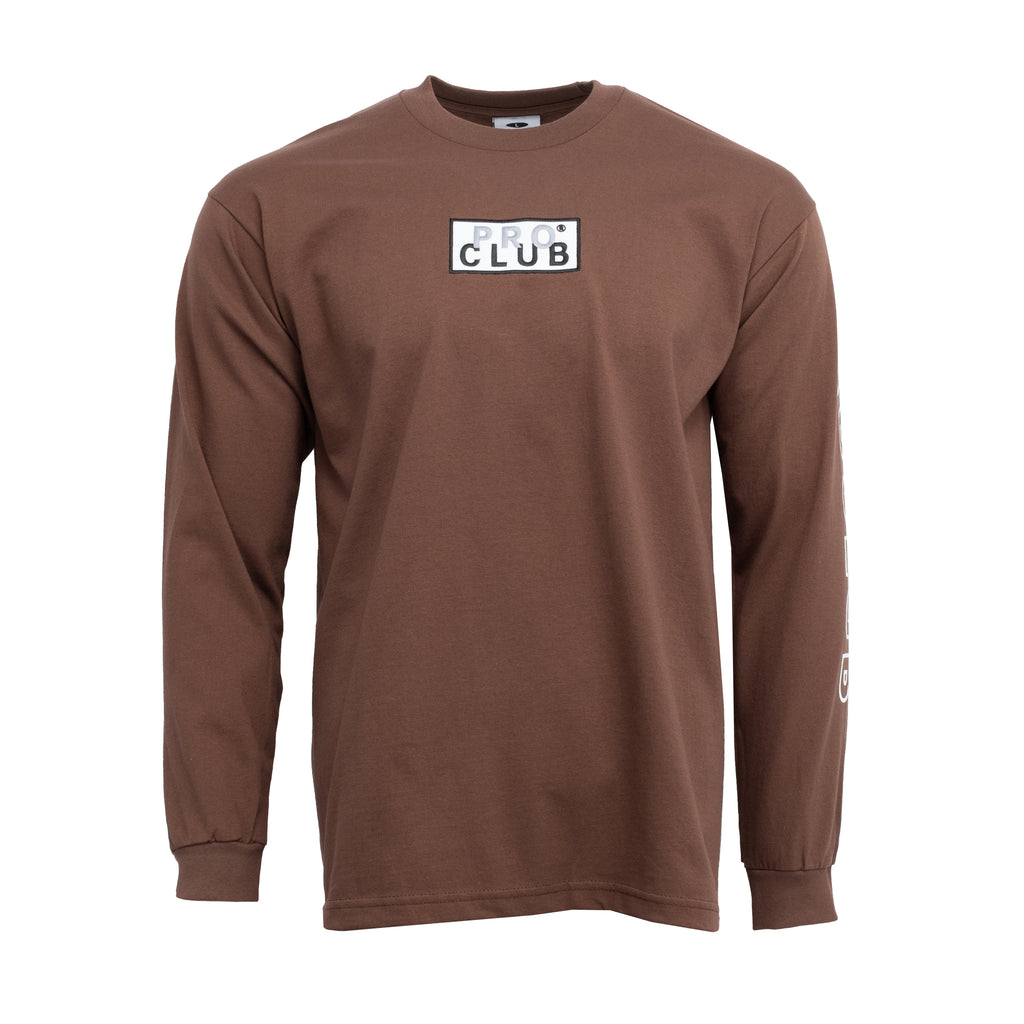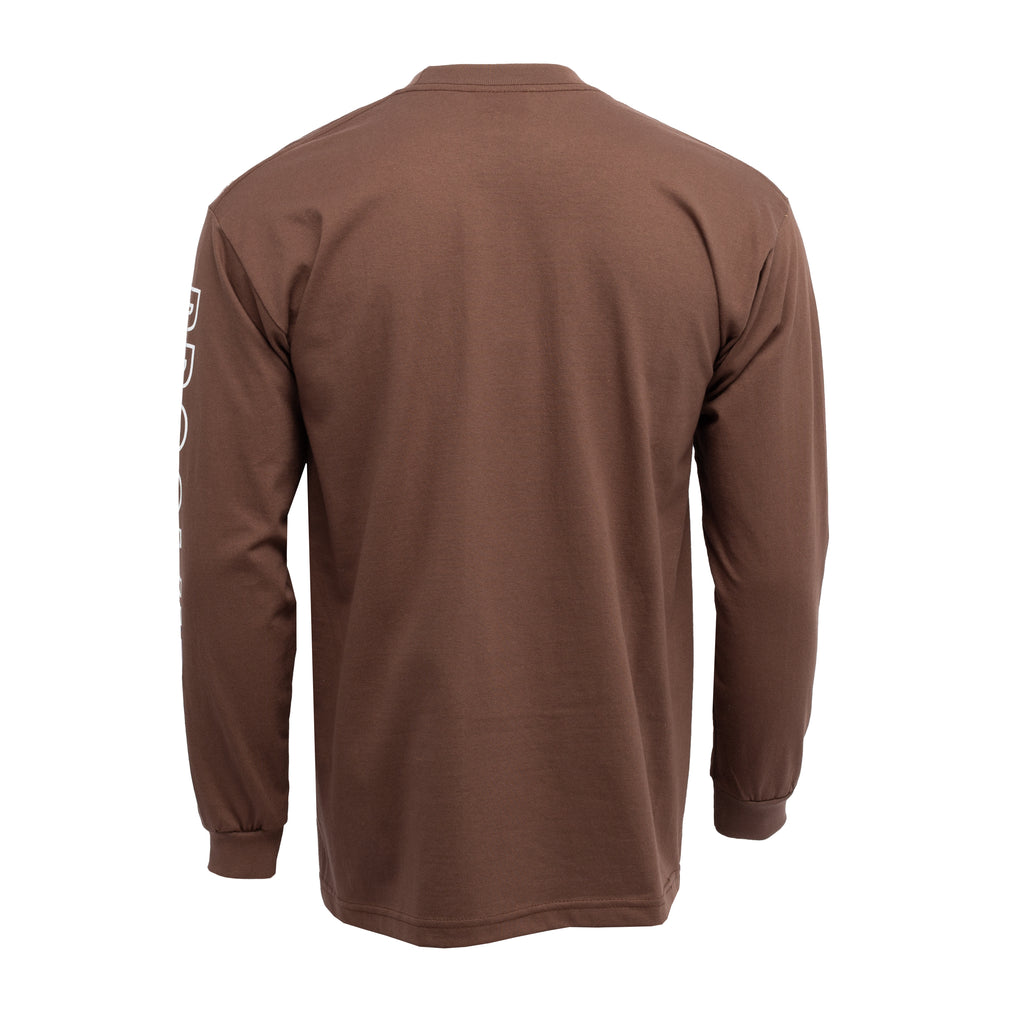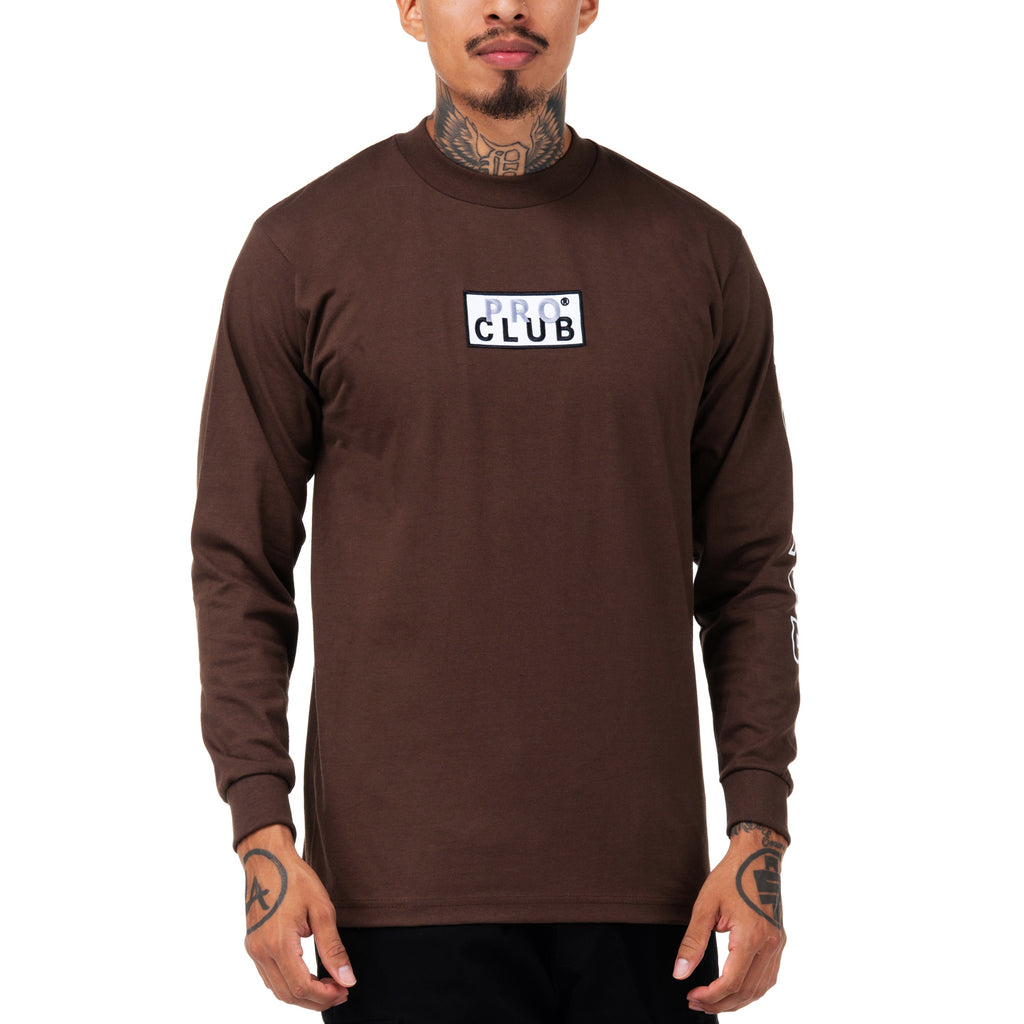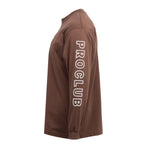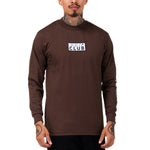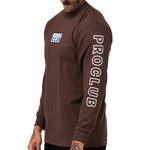 Embroidered Box Logo LS Tee - Mens
SKU: 114emb bwn
PRO CLUB EMBROIDERED BOX LOGO LONG SLEEVE T-SHIRT
A clean logo on the chest with the comfort you know and love from Pro Club. This Pro Club long-sleeve t-shirt features an embroidered Pro Club logo on the chest with an oversized outline printed logo down the left sleeve. Built like your favorite short-sleeved Pro Club tee, this Pro Club logo t-shirt is perfect for your everyday looks.
Relaxed fit.
Ribbed knit collar with lycra maintains tightness and shape.
Embroidered Pro Club logo on white twill patch fabric on the chest.
Double-needle sleeves, bottom hem, and cover-seamed neck with shoulder-to-shoulder tape.
Printed Pro Club outline logo on left sleeve.
Fabric: 100% heavy-duty cotton.
Fabric made in USA & assembled in Mexico.
Color: Brown.
---
Check Store Stock
You are checking store stock for the following item:
Embroidered Box Logo LS Tee - Mens - Size
No Results. Please choose a different size or enter another zip code.
This size is available online only.
Monday

9 AM - 9 PM

Tuesday

9 AM - 9 PM

Wednesday

9 AM - 9 PM

Thursday

9 AM - 9 PM

Friday

9 AM - 9 PM

Saturday

9 AM - 9 PM

Sunday

9 AM - 9 PM